Can you use FSA for massage? There are a lot of little details to remember when it comes to FSA, but don't worry – we're here to help.
You need certain qualifications in order for FSA coverage and reimbursement.
Massage is an ancient but effective way to reduce body pain. Sometimes specialists prescribe it as the only cure. This manipulation of the body's soft tissues is only for some specific medical conditions. Massage ensures our individual's overall health and well-being.
FSA saving accounts can serve the best in any health-related expenses. If you don't know how to prove yourself to qualify for this insurance, this guide will help you know what can make you qualified. So with no further delay, let's jump into the main discussion.
Can you use fsa card for massage?
Sometimes massage can be costly, but FSA covers your eligible expenses. So, FSA can be the easier way to save money on therapy massage. But before going to the depth discussion, let's know about FSA (Flexible Spending Account).
Read: How Much Does a 15 Minute Chair Massage Costs?
What is Flexible Spending Account (FSA)
FSA (Flexible Spending Account) is a qualified medical expense and the best way ever to save money on massage therapy. Using this, you can pay for a lot of medical expenses with a tax-free dollar.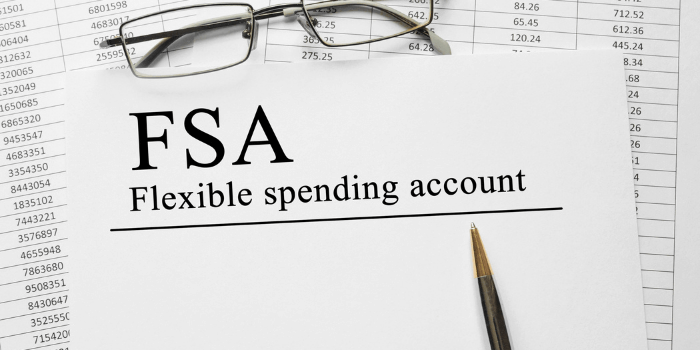 It allows expenses to include prescribed massage therapy, prescribed drug insulin, and many medical devices. And the best thing is you don't need to pay tax on your money.
This almost works like debit cards but allows you to access money in your flexible spending account. So, paying any medical expenses through FSA is the best idea.
Common features of FSA
Tax-free money deposit.
Fund can be used in any medical necessity when you are out-of-pocket money.
You only owner of your FSA acount. So that you can take the account with you if you are leaving the company.
Most of the FSA comes with debit cards.
How to use FSA for massage
You can use your FSA fund for massage expenses, the first thing you'll need to visit a doctor and check your health condition if you need any massage.
Then ask the doctor to make a prescription because you must have a prescription to get an FSA account.
What should be included in the prescription?
You can only get a health savings account when your physician will think you need it. You'll need a doctor's prescription where the doctor gives the reasons you need massage therapy, and if it seems any necessity, you can use FSA to pay your expenses of massage.
The following things should have in your prescription
Medical necessity: it should be explained clearly why you need massage therapy.
Recommended frequency: the number of frequency of sessions per month. How many times you should take it in a month (example: the number of sessions is twice a month).
Total duration: how long you need it (example: 12 months).
According to FSA insurance, make sure all the things are included in your prescription. If not, the prescription will be valueless.
What conditions that qualify for getting an FSA account?
Here I've shared some types of illnesses that can qualify you.
Anxiety
Depression
Carpal tunnel syndrome
Stress
Back pain
Arthritis
Diabetes
Hypertension
Fibromyalgia
Chronic fatigue
Other body pain
Pain arthritis, anxiety, depression, and pain management are the most common things. Those are some common problems why most people take body massage therapy. If you are suffering one of them, consult with your physician to know what to do. Then apply for the FSA account or card.
Advantage and disadvantage of FSA
Once FSA plans start, the employer can use the whole money in a year. Accessing all money from the first day of the plan is undoubtedly a great advantage.
Another advantage is if the money is leftover, you can still use FSA because it's a debit card. FSA is less flexible, owned by an employer. So, be careful when choosing FSA.
Besides, it has the flexibility while designing the plan, as long as they comply with claims substantiation and other administration issues. FSA requires employer administration, which is a disadvantage.
Things to keep in mind
When you visit a doctor to get a prescription, be honest about your body symptoms. Thus, the doctor can understand the exact reason and give you the proper treatment.
To prove you are qualified to use FSA, you have to follow some steps that we already shared with you.
HSA vs FSA: What Are They?
Doctors usually prescribe massage therapy for a patient's wellness and healing. So ensure you're using your FSA card for massage if you already have a prescription.
Health Savings Account (HSA)
A Health Savings Account, or HSA, is a tax-advantaged health care savings account available to eligible individuals who have a High Deductible Health Plan (HDHP).
High deductible caps the amount of money you must pay out of your own pocket before insurance companies will start covering expenses.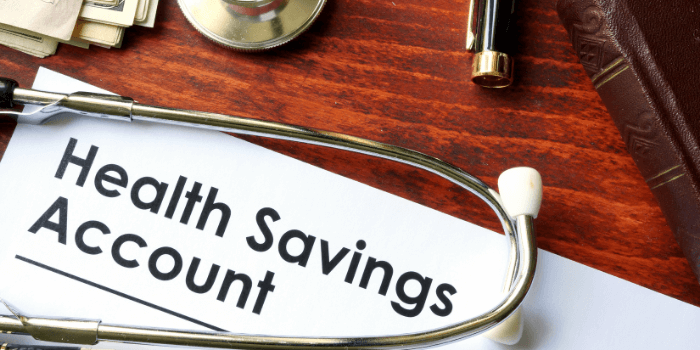 A health savings account allows individuals who have a high deductible plan to pay for certain medical expenses with pre-tax dollars. This gives them an opportunity to save money taxes, which lowers their yearly taxable income.
An HSA is created when an individual has a qualifying HDHP and contributes to the HSA. It can be funded by non-employment compensation, or by payroll deduction.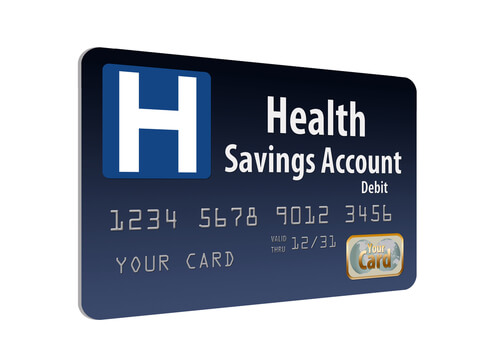 FSA (Flexible Spending Account)
A Flexible Spending Account, or FSA, is a tax-advantaged health care spending account used to pay for qualified medical expenses. They are offered by employers and administered through an employer-sponsored plan or through a third-party administrator.
FSA accounts can be used to pay for eligible expenses that your HDHP doesn't cover, such as copays and Coinsurance.
FSA accounts can be funded by employees through payroll deductions or non-employment compensation, but the funds in your FSA can't be used to pay for health insurance premiums, over-the-counter medications, or weight loss programs.
Does FSA Cover Massages?
FSA accounts can be used, but are not required to be used, for eligible medical expenses. You may use your FSA account to pay for massages if you wish.
Does HSA Cover Massages?
HSA funds are tax-exempt, which means that they won't be taxed by the federal government or by state governments. This also means that the money can be used to pay for eligible medical expenses with no penalty or tax.
The HSA covers massages if you wish to use it. You may decide later on that you would prefer using your FSA account for a massage instead of your HSA.
In Conclusion 
This is the final part about can you use FSA for massage? Getting FSA is very easy if you have really needed it. I've described the process in this article straightforwardly.
So the summary of this guide is Flexible Spending Account can save your massage expenses, and the most significant benefit of FSA is tax savings.
Also, it can save a massive amount of money and which will change the picture of your financial condition. To use a flexible spending account, the users must meet some conditions already described in this post.