After breast implantation, your breasts might feel tight and hard. It can lead your breasts to look and feel unnatural. Also, the hardness of the implants will make you uncomfortable in public. The only solution to this problem is massaging your breast in proper ways after implants. But how to massage breast implants? In general, the usual clockwise massaging helps a lot in softening the implants. But there is more to the massaging techniques. In fact, you need to be cautious about a few factors. 
What are they? Keep on reading and you will get to know everything elaborately about the implant massage. Let's begin! 
How To Massage Breast Implants- Step By Step
So now, we're going to share the accurate and beneficial way for you to proceed with your implant massaging. Our way of massaging is approved by professionals, and if you follow this way, you won't face any problem with your breast augmentation surgery. So let's get started!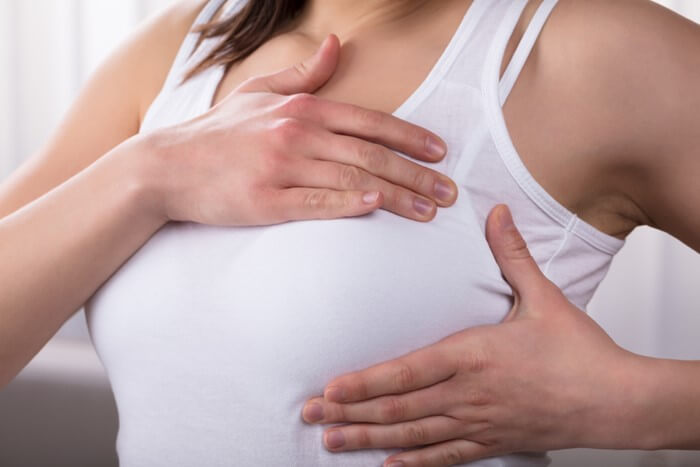 Step-1: Prepare Yourself
You can start massaging by laying down or sitting, whichever is comfortable for you. It's better to do it in front of a mirror to observe your massaging. The implant massage exercises can be done using bare hands or any oil like olive oil if you feel good with that. 
Step-2: Massage Downwards and Upwards
Warm up your palms by rubbing together and then start massaging your breast by massaging from downwards to upwards and then in reverse. Use each of your hands for each of the breasts. Do this process for on average 30-40 seconds on each side. 
Step-3: Hold and Pull Technique
In this step, you have to press your breast and gently pull it towards your chest. It'll seem like you are trying to make it flat. Then again, pull it outwards. Continue doing this process for 30-40 seconds as well. 
Step-4: Squeezing
In order to make your breast implants soft and firm, squeezing helps a lot. This is suggested by most plastic surgeons after breast plastic surgery. In this case, all you have to do is just squeeze your breasts using the hands and hold them there for a few seconds. Then you have to relieve the pressure and squeeze again after a while. During the whole procedure, make sure not to press harder than you feel is right. 
Step-4: Compression
If you want to properly massage your breast implants, this step is going to add more to that. Here the process is, you have to grab your shoulder using one hand and then use the arms to press your breasts. Though it might be hard to follow at first, eventually you'll get used to it. 
Step-5: Anticlockwise Motion
This is a popular breast massaging technique. In this step, you need to make your palms warm and then massage both your breasts in an anticlockwise direction. Give 20 seconds to massage the breasts individually.
After breast implantation, you might face problems like capsular contracture and delayed healing. You need to perform these massaging techniques at least three times a day after your surgery is done to induce the healing process.
Why Should You Massage Breast Implants?
After the implantation, people face different healing issues. You may even feel the build-up of capsules of collagen fibers, or scar tissue over the implants which will eventually tighten up your implants making them feel unnatural.
This problem is known as capsular contracture, which is quite usual when you get breast implants. But regular massaging can help you in preventing capsular contracture.
Besides, massaging after your surgery can help in the healing process. Also, it'll soften the tissues, making it soft for you to feel natural. That's why every board-certified plastic surgeon suggests getting used to massages after breast implantation. 
Closing Words
By now, it should be clear to you how to massage breast implants. If you follow our given process every day in a routine, your implantation will soften over time and will feel natural to you. Besides, the process that we have shared with you is very beneficial to get you rid of any further problems in the future. 
But don't forget to take your health specialist's help in this case. In case any of the steps don't seem to be appropriate for you, you can avoid doing that. Otherwise, if you follow our given guideline, we can promise that you'll thank us later for sure.