Seated massage benefits us getting rid of our daily soreness, muscle fatigue, and body pain impressively. We all know about the usual benefits, but today, we have found some unique and scientific benefits of seated massage for you.
Not only your physical health, but seated massage improves your mental health as well. Seated massage at work can help you deal with your professional work in a better way. With no more delay, let's get to know the beneficial factors!
Related guides for you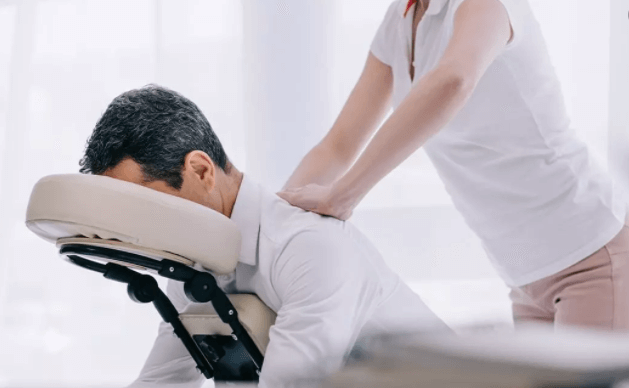 Benefits Of Seated Massage: Every Aspect Explained
Seated massage can help you in many ways. You can handle your daily stress, emotions, the workload in a better way even with a 15-minute chair massage. Here we have divided the beneficial aspects into three different categories, and we will talk about the benefits for each of these sectors. 
Mental Health
Physical Health
Professional life
Mental Health
Seated massage can widely increase the wellness of mental health. Here are some major mental health benefits that you can bring with your relaxing massage:
Seated massage reduces stress and anxiety, so you won't need to rely on any medicines or therapy to reduce your stress anymore. 
Helps you deal with your mood swings in a better way, if you are a woman, you know it will be a blessing! 
Balances the cortisol levels and keeps you stress-free, it's important for pregnant women and people with high blood sugar levels. 
Gives a relaxed period to the nerves of the brain to take rest, as a result, it will ease your anxiety 
Improves alertness and energy for thinking, you can think clearly with routine massages. 
Deals with the stress-hormones to keep you calm.
Helps us get sound sleep anytime. So if you struggle with delayed sleep, insomnia, it's good news for you! 
Physical Health
The major benefits of seated massage revolve around your physical health, mostly. Here are the benefits: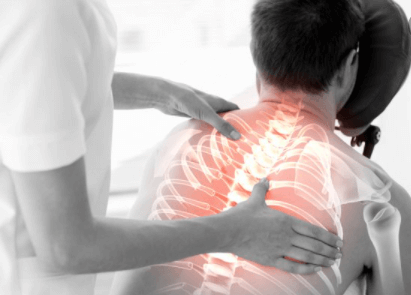 Improves sleep and reduces insomnia, if you struggle with sleeping schedules, rely on seated massage.
Reduces the joint pains of our body, which helps the athletes the most
Improves blood circulation and surprisingly digestive power
Makes your body feel relaxed and energetic
Helps to reduce body fatigue 
After a long tiring day, seated massage sessions can help your body pain relief and make you comfortable
Seated massage can reduce any kind of muscle soreness
Highly capable of reducing tension headaches. If you are tired of dealing with constant tension headaches, try it with a seated massage! 
Many doctors and experts suggest seated massage as the medicine for many incurable pains, especially for older people.
Professional Life
Seated massage can help you deal with your pile of works, work-load, and stress in a better way. Here are the major benefits that you will surely observe:
After the longest day at work, you can get a perfect soothing period of relaxation with a seated massage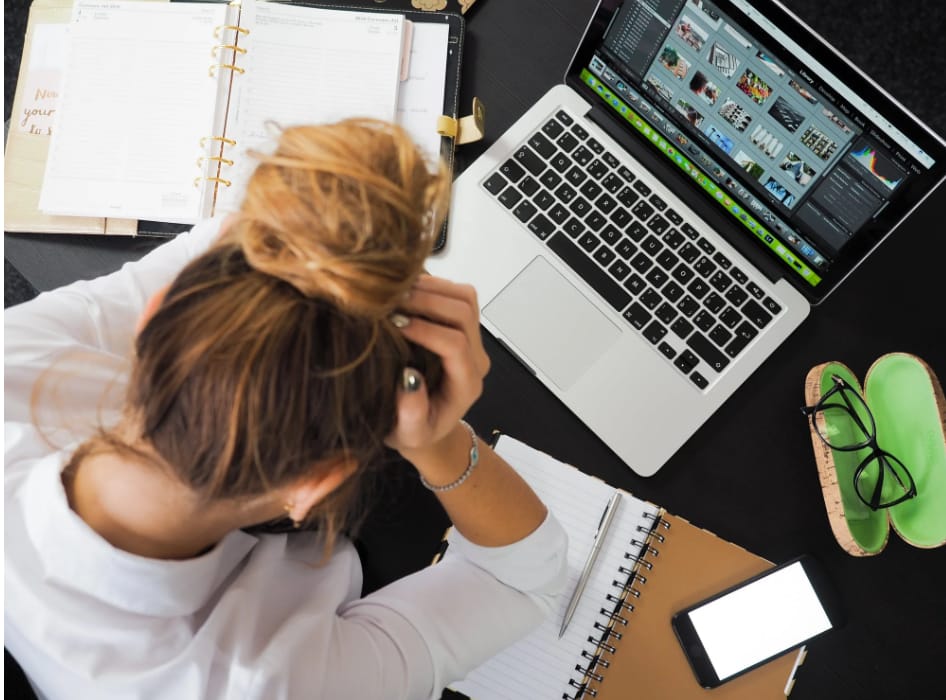 Corporate chair massage can help the officials deal with daily workloads and improve productivity in a greater way.
By reducing your stress level, seated massage will carry the most of your workload
It takes a very short period (mostly 10- 15 minutes) to be completely relaxed with seated massage, so you can have the relaxation and get back to work in the shortest possible time
Will help you to work more energetically with 2x concern
By improving your mental and physical health, makes you a bit more capable of achieving wonderful life goals at your workplace
If you keep sitting on your chair or desk at the office for a longer period, getting muscle tension is usual. A seated massage at work can help you handle that muscle tension profoundly.
Read: Can I Use Massage Chair When Pregnant? Know The Best Answers
Final Words
The spheres and benefits of seated massage mentioned above are just irreplaceable and incredibly useful. Many other undiscovered benefits make medical experts wonder.
We can say that seated massage is a perfect way of reducing half of the pressure of life from our shoulders. Simply, it's a blessing for us! Moreover, the benefits of seated massage brings for mentioned spheres can't be brought by any other thing, respectively. So now it's your call on which one to decide!