It's important to take care of your body by getting a massage once or twice a month. Massages help ease tension in the muscles and joints, increase circulation and decrease pain. It's not uncommon for people to need more than one monthly massage if they have several chronic pain conditions like arthritis, or frequent headaches and migraines.
How Often Should You Get a Massage In Different Conditions?
Sports massage
The frequency of getting a massage for sports activities depends on the activity and its intensity. Athletes competing in extreme endurance events, like marathons or triathlons, should schedule massages every four to six weeks during their training cycles.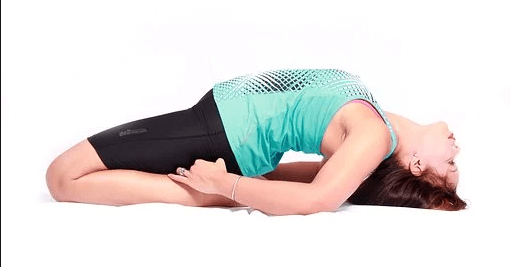 Other athletes that frequently participate in sports competitions might want to schedule massages after completing each game or match.
For insomnia
Insomnia may be caused by stress, anxiety, or depression. You can relieve insomnia-related symptoms with a massage once or twice a week.
Chronic illness
Anyone that suffers from chronic pain conditions like arthritis or migraines may benefit from scheduling one to two massages each month. A regular relaxation massage can help relieve tension in the muscles and pressure on the joints.
General injury
An injury recovery massage is a great way to improve flexibility and range of motion. You can schedule massages for acute injuries like pulled muscles, or as prevention after an activity that could cause sprains or strains. In this case, weekly massage or biweekly massages can help prevent injuries from recurring.
For pregnancy woman
A regular full-body relaxation massage will help relieve back pain and general discomfort associated with pregnancy. You may want to get a massage once or twice a month during your third trimester.
General headache
Massages can help ease tension in the muscles that surround the head and neck, which are common causes of headaches. Schedule massages after working out, or when you have the worst headaches.
Stress life
Massages can help ease tension in the muscles and calm the mind, relieving many common symptoms of stress such as fatigue, insomnia, or pain. You may want to schedule massages once or twice a week after a stressful day at work.
Prenatal massage
You should take massage for better blood flow for expectant mothers and it will also help you to relieve your muscle stress. Research has suggested that prenatal massage can lower blood pressure, promote healthy babies, and even ease the effects of pregnancy-related nausea. In this case, you can take 2 to 3 weeks in a month for maximum results.
Lymphatic drainage
Lymphatic drainage removes excess fluid in your body. This can be useful for anyone who has experienced swelling or may benefit from weight management programs and other health problems. You should get this massage at least once a month.
Scalp
Massage your scalp regularly if you suffer from hair loss or a dry and irritated scalp. Massage stimulates blood flow to the scalp, which helps keep skin healthy. It's best to schedule massages once or twice a week after shampooing your hair.
Back pain
If you suffer from pain or discomfort in your back, try getting a massage once to twice a week. Massages help reduce tension and in the muscles, which can relieve lower back pain, stiffness, and soreness.
General wellness
Massages can help relieve stress and reduce anxiety. Schedule massages once or twice a week if you want to improve your general wellness. You should visit spa, massage parlor for best results.
Full-body relaxation
If you want to experience full-body relaxation, then try getting a massage twice or thrice in a month. It could be an agonizing task for some but it gives you ultimate pleasure and makes you feel light-headed.
How often should you get a massage for deep tissue?
Deep tissue massages are great for stimulating the muscle and releasing tension in the body. This type of massage is more intense than a relaxation massage and is performed in order to relieve chronic pain or soreness. For deep tissue massage should be scheduled every one to two weeks depending on your needs.
Other factors that may affect how often you get a massage
In addition to choosing the best frequency, consider your health before scheduling a massage. If you have certain health conditions or are taking certain medications, it may be best to check with your doctor first.
Benefits of Frequent Massage
Regular frequency of massages can provide you the most beneficial result. Undoubtedly, regular massage will help you feel good and reduce stress and tiredness.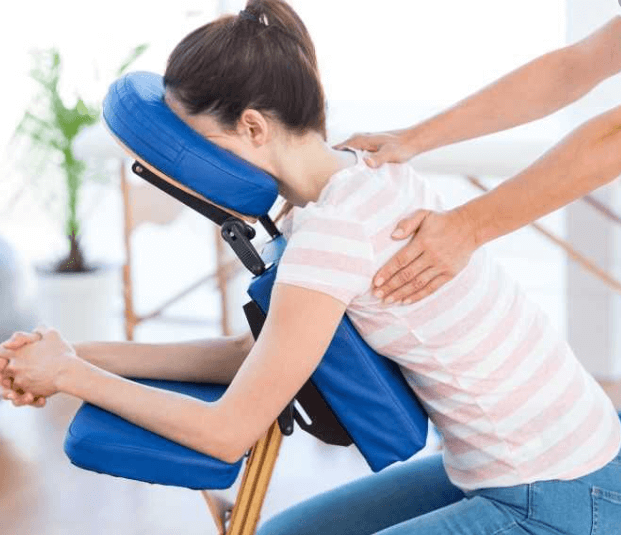 The ideal frequency of taking a massage is once a week or every two weeks. But as we discussed earlier, the frequency level depends on every client's health conditions and needs. Though it can't be used as a replacement for medical treatment. However, every frequency of massage provides noticeable benefits.
Among all the treatments, massage is a healthy and drug-free option to heal different immune disorders and severe conditions. Due to all the advantages and benefits, it's ideal to get at least an hour massage once per month. Here are some benefits of having a massage frequently.
Massage therapy is an ideal way to get relief from everyday stress and muscle pain.
Improve blood circulation, energy level, and concentration in regular activity.
Boost the immune function of the human body.
Provide best results in healing digestive disorders, anxiety, and fibromyalgia.
Reduce insomnia-related stress and nerve pain.
Helpful in healing temporomandibular joint pain, upper back, and neck pain.
A frequent massage can help you stay motivated and energetic.
Besides, people can receive regular body massages to produce feelings of caring, comfort, and connection. A fruitful massage is measured as a part of integrative medicine. It can be used as an intense treatment for an extensive range of medical circumstances and conditions.
Tips: Although the benefits of daily massage are immediate, but sometimes it is cumulative. So, you can have a massage as often as you want. But it depends on massage therapist recommendations.
In Conclusion
Finally, the answer to the question is you can take a massage session regularly, although it depends on the body condition. Besides, regular massage can be costly for some people. But there are several options available to book an affordable massage session at a low cost.
If you can't afford regular massage sessions, then you can learn different massage techniques to perform at home.
For getting massage therapy regularly, you can use a good-quality massage chair at your home. It also maintains certain massage frequencies to heal fundamental health problems like pain or injury. 
Also, massage frequently depends on various factors. So better you should appointment with a massage therapist to get a better suggestion.
In conclusion, massage is a perfect way to tickle yourself, de-stress, or improve blood circulation. According to your need, you can take regular, semi-regular, or infrequent massages.