A soothing massage provides relaxation after a long hectic day, even if it can heal all your illnesses. Knowing the preparation before massage adds a bit more advantages to your massage session. Now we are going to share some opinions on how to prepare for a massage.
Things You Should Do
The perfect massage can be expensive. When you are spending money, it is important to get the most that you can out of your experience. There are a few things that you should keep in mind before going in for a massage.
1) Make Sure the Room is Ready:
Make sure the room is heated and unwinded. You do not want to go in for a massage and feel like you are on an ice floe in the arctic. Make sure there are candles burning, incense filling the air, and some soft music playing in order to create an inviting atmosphere.
2) Tend to Your Physical Needs:
Prior to the massage, you should take an inventory of your physical needs. If you are recently injured, make sure it is healed enough for a massage before scheduling one. Also, keep in mind that going into a massage session with sore muscles that have not been stretched beforehand is asking for trouble. Stretching helps release lactic acid build-up and allows muscles to relax.
3) Be Friendly & Professional
Remember that a massage is about your experience and comfort. Be friendly, courteous, and professional when talking to any members of the staff. If you happen to know the practitioner beforehand, ask him for his opinion on what might be best suited for your condition or desired outcome.
4) Keep an Open Mind
You may want a deep tissue massage. You may think you know what you are after, but the best way to get the most out of your session is to keep an open mind and let the person giving you the massage take control of things.
5) Don't Be Afraid to Ask Questions
You may not know what exactly is going on. The masseuse might shift his or her position and it may feel different than what you are used to. Never be afraid to ask questions. This will help you gain more from your session.
How to Prepare for A Massage With Just Easy Ways
A soothing body massage therapy is the best way to relax. You can get relief from muscle tension and chronic pain with plenty of relaxation. Now people are turning to massage therapy as a treatment option. Regular massage sessions can stimulate your body on an emotional and physical level.
Read: How Often Should You Get a Massage?
Stress is becoming society's biggest killer. This can mitigate regular massage therapy. Additionally, it will improve blood circulation and the distribution of nutrients and oxygens. To get a proper massage, you should know how to prepare for a massage.
If you are going to go in for a massage, there are some important things that you should do to improve the quality of your experience.
Enough Hydrate Before Starting:
Make sure you are well hydrated before you begin. You want to be sure that your muscles are relaxed, and that the therapist is able to get as deep into your muscle tissue as possible. If you don't take enough water prior to your appointment, you may experience a slight hangover afterward.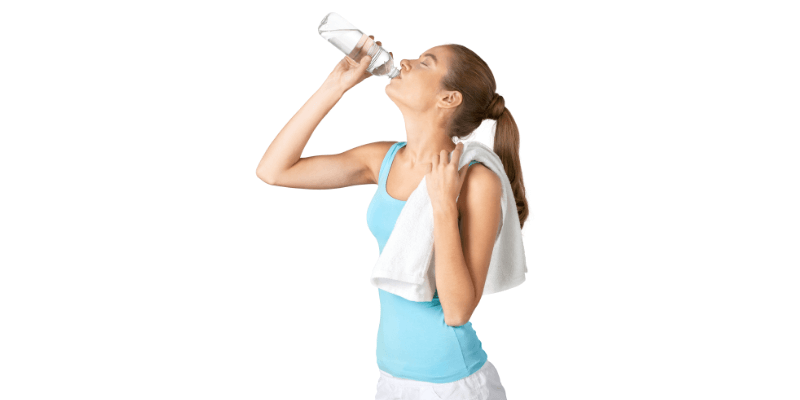 Eat Lightly
Eat lightly before your session. You are going to be lying down for a while, so you don't want anything big in your stomach. If possible, try to eat something light 2-3 hours prior to your appointment. An empty stomach can before starting a massage cause discomfort.
Dress Comfortably
Make sure that you wear comfortable clothes as well as appropriate undergarments. Anything that will inhibit the work of the therapist is not a good idea. Make sure your clothes are loose-fitting to allow ease of movement while keeping to your comfort level. You don't want to be too hot or too cold during your session so dress according to the weather and keep yourself comfortable.
Take a Hot Shower
You can cut down on the discomfort of your massage by taking a hot shower. A shower is a great way to relax and prepare yourself for the work that is about to occur. Hot showers create an environment where you are relaxed, muscles are loose, and negative ions abound.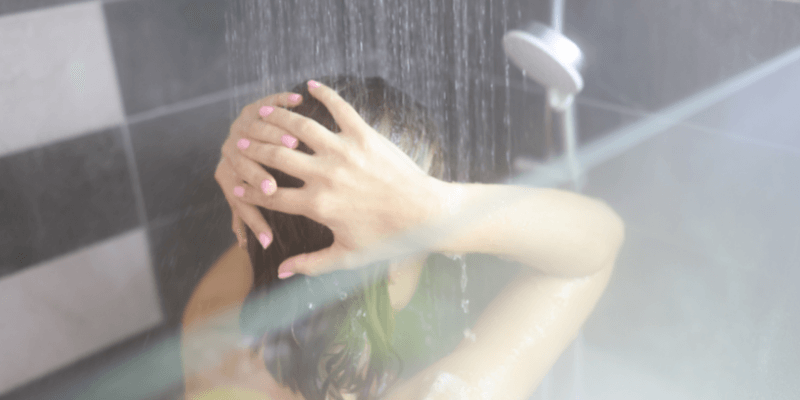 Arrive in Advance
When you arrive, make sure to give yourself ample time. Fill out any necessary forms and let the receptionist know if you have any health problems or if there is a particular area where you are hurting. They can recommend some oils to use that will help ease your pain and stress levels if needed.
Breath Normally
It is important to remember that during the massage, you need to breathe normally. If you are overly anxious or trying to relax too much, your breathing can become irregular and make use of less oxygen than needed. Remember, it is OK if your muscles tense up a little bit; it is not abnormal for them to do so. Your therapist will work them out and the tension will lessen as the session progresses.
Relax during the massage
It is important to remember that during the massage, you need to relax. The best way for your muscles and body to receive the benefits of a massage is to be loose and relaxed. If you are overly tense, the therapist won't be able to work out all of the kinks that your body may have.
What Should You Do at Your Massage Clinic?
Arrive at the massage clinic before the actual time that will allow you to take a moment of rest and drink water if you need. Arriving at the last moment leads to shortness of breath that may feel you harder during your massage.
Removing your jewelry will allow your therapist to provide you better service with no hassle.
Just take off clothes as much according to your comfort level.
If something bothers you, let the therapist know about it. Let your therapist know how much pressure you want. The more you communicate, your therapist will be able to provide you better service.
Taking a deep breath will allow you to reduce your stress level.
The body feels superior relaxation when an amount of pressure is given. But each part of your body can't handle more pressure, such as a hamstring. But the shoulder, neck and the back may feel great when an amount of pressure is given.
When a Massage Should be Avoided?
Indeed, massage sessions are the best relaxation way after a tight schedule. But sometimes you should avoid a massage.
When you feel sick such as fever, cold and other flu. So it's better to avoid a massage when you feel sick.
After an accident, ligaments, tissues can be damaged after getting a massage. If this happens to you, you may need rest after, and before going for a massage you should let your doctor know. A doctor will suggest to you, whether or not you can take a massage.
If you have skin irritations and sunburn, you must avoid a massage. Sunburn can be pretty much sensitive to your skin. A rub on your skin can worsen the situation.
Conclusion
Massage therapy indeed makes you feel great. Because of its vast benefits, it has become popular in the world nowadays. The most widespread benefits of massage therapy are stress reduction and relaxation. Several essential oils, many techniques are used to massage a body, which reduces muscular tensions as well.
A good massage stimulates blood circulation and increases oxygen and nutrients to the damaged tissue. Additionally, massage therapy increases hormone levels, which helps calm the nerves and pain management.